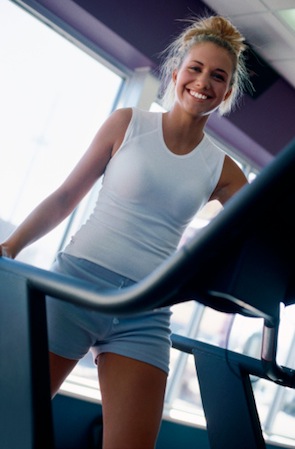 An
early morning workout may burn more calories
, and
improve your body's performance capabilities
, but let's face it, some of us would rather sleep in and hit the gym after work. That's OK;
evening workouts have their perks
.
If you'd much rather exercise after you've clocked your eight hours at work, here are some tips to make evening workouts a priority.
Avoid an Afternoon Slump — Eating a big, greasy meal for lunch and then treating yourself to unhealthy snacks throughout the afternoon is one of the best ways to kibosh an early evening workout session. Refined carbs and sugar will take a toll on energy levels, so be sure to eat a healthy lunch that includes a good mix of lean protein, veggies, complex carbs, and healthy fats. This will help keep you feeling full and energized without giving you that lethargic feeling.
Here's what else you can do to stay on track with postwork workouts.