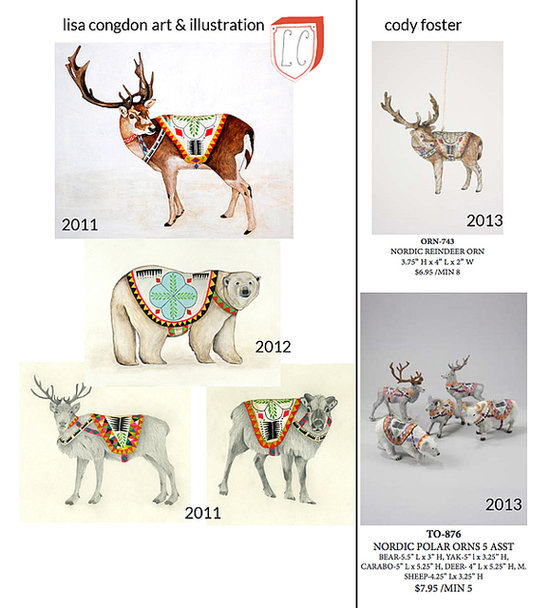 What happens when a successful wholesaler steals the designs from a group of struggling artists? Our partners at Yahoo Shine gives us the inside scoop.
While some say that imitation is the sincerest form of flattery, for a growing group of artists and crafters, it's more like a kick in the gut. In particular, a group of artisans who claim that Cody Foster and Co., a successful wholesaler of ornaments and other decorative items, is plagiarizing their designs and devaluing the work their livelihoods depend upon.
RELATED: Millennials' Endless Youth: It's Not Their Fault
"Monday morning I received an email from a woman who keeps track of as many rip offs as she can find," illustrator and artist Lisa Congdon tells Yahoo Shine. The email contained a photo of Congdon's Nordic-themed drawings of reindeer, polar bears and other animals, alongside Cody Foster's look-a-like baubles. The details are the same down to the intricate patterns on the beasts' saddle blankets. "It made my stomach turn. It was pretty obvious it was a blatant copy," says Congdon.