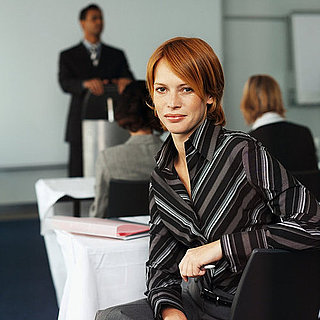 If you want to get your MBA, Stanford Graduate School of Business is the crème de la crème. The ranks of illustrious alumni go on to become billionaires, founders or heads of multinational companies of which includes Yahoo!, Time Warner, BP, Gap, Nike, and more. Lizabeth Cutler, Stanford's Assistant Director of MBA Admissions, shed some helpful insight about the famous school. Her tips can definitely apply to other business schools as well!
SavvySugar: What are some of the misconceptions people have about business school? 
Lizabeth Cutler: You tell us! Seriously, this is hard to answer without knowing what other people think. Probably the biggest misconception we run into from applicants is that they need to have a separate "business" and "personal" persona. While this may be true at some schools, Stanford asks you to bring your whole self into the classroom, your GSB experience, and the application process. Our classes deal not only with finance, IT, and operations, but also about interpersonal dynamics, giving and receiving feedback, and leadership skills. You can't manage an organization if you can't manage people, and our curriculum and culture help you build the self-awareness and interpersonal skills to be an effective leader of people.
To hear more about the gender gap at the school and what kind of candidates stand out, read on.