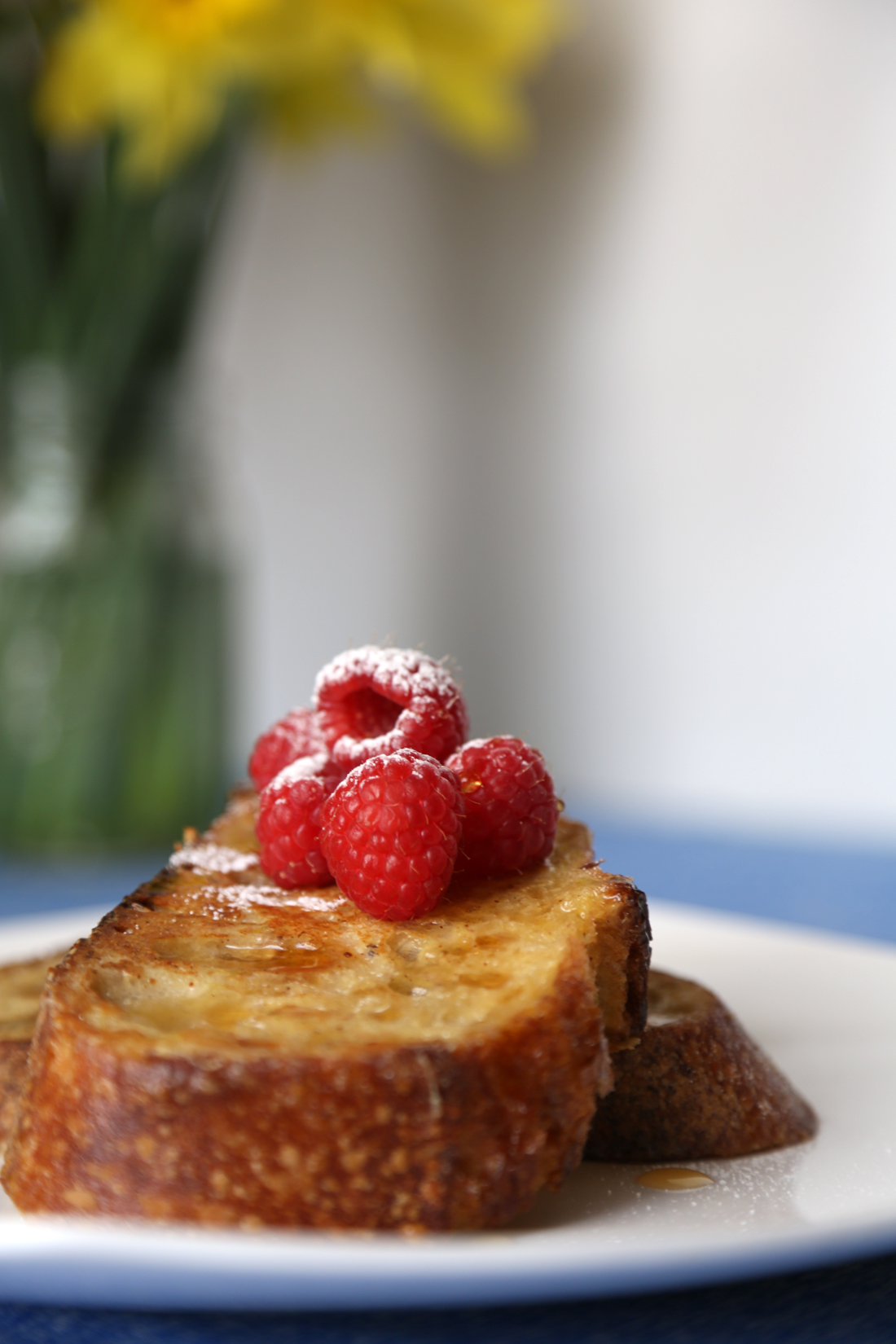 Arguably the most delicious way to revive stale bread is french toast. Simpler than pancakes, french toast can be ready in less than 20 minutes and is an easy way to feed a house full of people.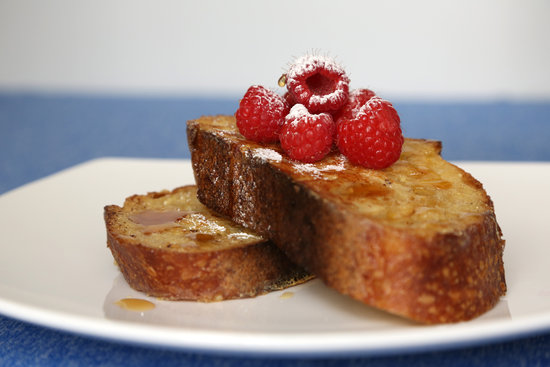 The bread soaks in a batter consisting mainly of milk and eggs. Then the drenched pieces are thrown on a skillet to sear on each side, which results in a custardy interior and toasted exterior.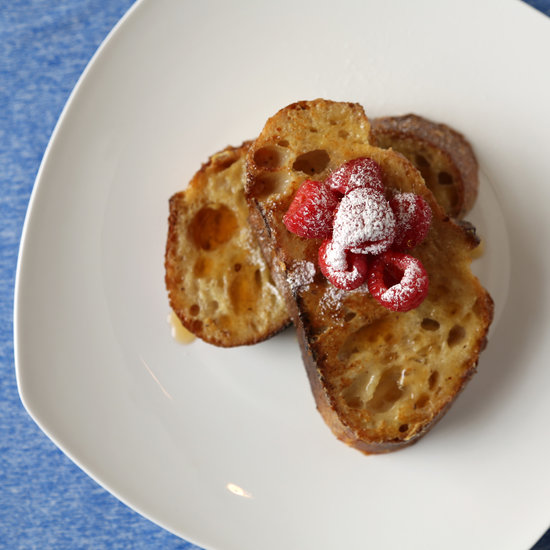 The actual french toast is minimally sweetened; let each person customize his or her own with fresh berries, maple syrup, and powdered sugar. Keep reading to see the french toast recipe.