How Much Would Gerard Butler Make as a Real Bounty Hunter?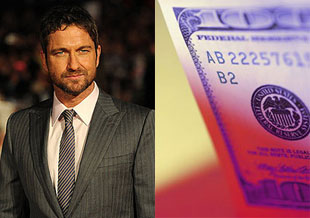 You might not know any real life bounty hunters, but you're probably familiar with their jobs thanks to TV and movies.
Gerard Butler
assumes the role in the aptly named, soon to be released movie,
The Bounty Hunter
, and many actors have come before him taking on characters that have unusual jobs. Can you guess how much some of these not-so-typical jobs would actually pay? Take the quiz!