It always seems like a great idea to purchase souvenirs on your trip . . . until you're home and realize the mementos are just clutter.
If you're the sentimental traveler, you may be trying to find a way to keep your trip memories alive in your home. It takes some work to turn travel knickknacks into art, but we've found a couple of organization ideas any globe-trotter would be inspired by.
Source: Design Aglow [1], Luminaire Photo [2], I Heart Naptime [3], Martha Stewart [4]
Memory Jar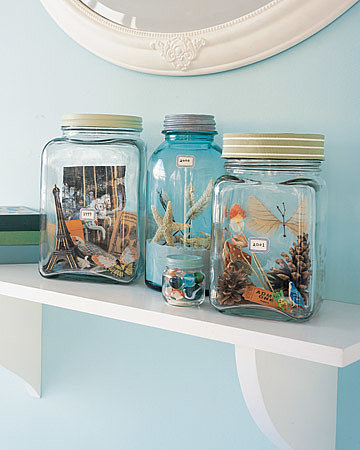 Stuff your favorite souvenirs into pretty glass jars. Display these memory jars on your mantel and treat it as a living arrangement — continue to update or rearrange items as you see fit.
Source: Martha Stewart [5]
Shadow Box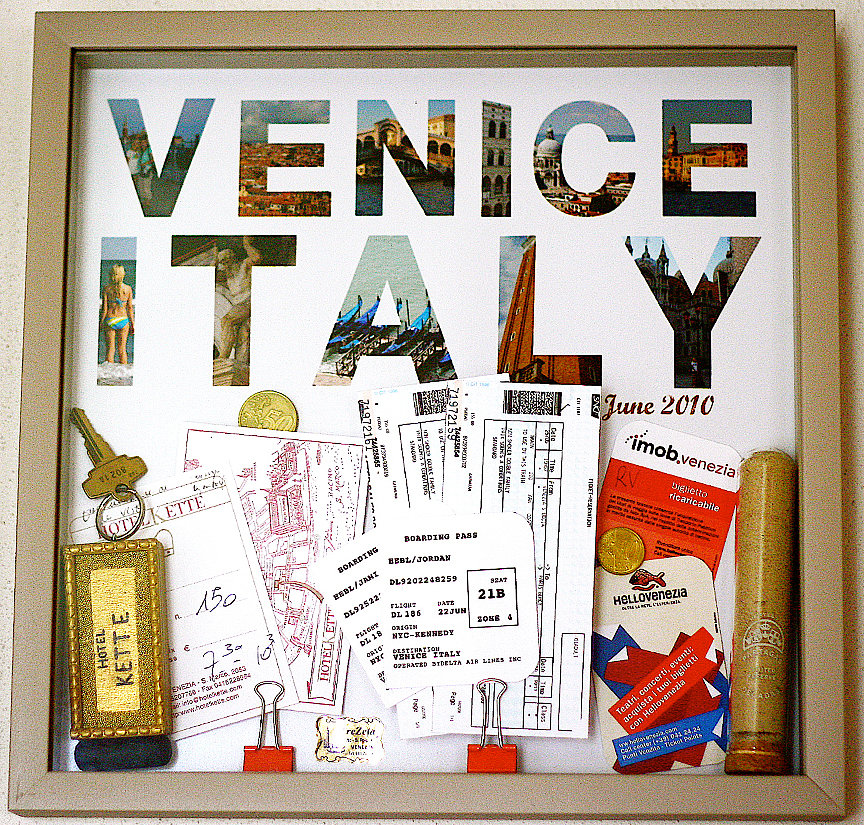 Piece together a shadow box with mementos you scored on your trip. I particularly love how photographer Jordan Hebl styled hers. She cut letters of the city out of postcards or photos and added in little touches like sand from the area.
Source: Design Aglow [6]
Bottles of Sand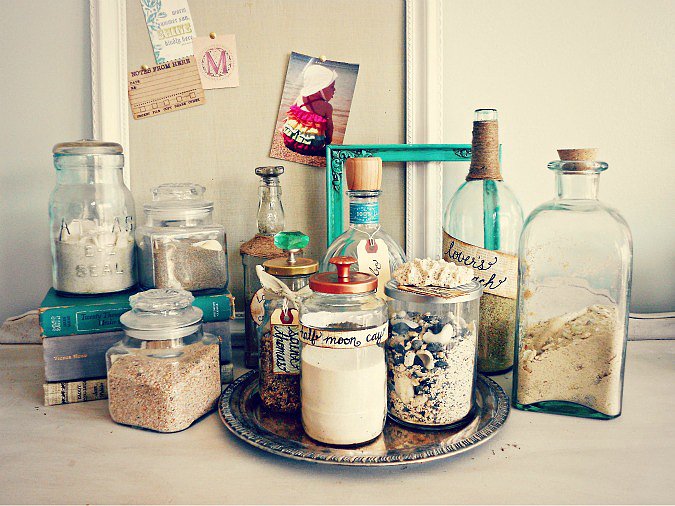 Collect sand from your travels and create a display of them contained in bottles and jars of different shapes and sizes to add a shabby chic touch. Label them with the names of the places you took them from, and you'll have a display that's guaranteed to transport you to a different city.
Source: i heart naptime [7]
Frame Up Paper Mementos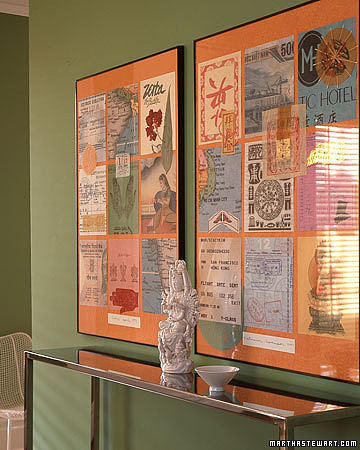 Take all the paper mementos you collected on your trip — be it tickets, brochures, wrappers, maps, menus, currency, and more — and blow them up with a photocopier to create these "arresting Warhol-like collages."
Source: Martha Stewart [8]
Cubby Organizer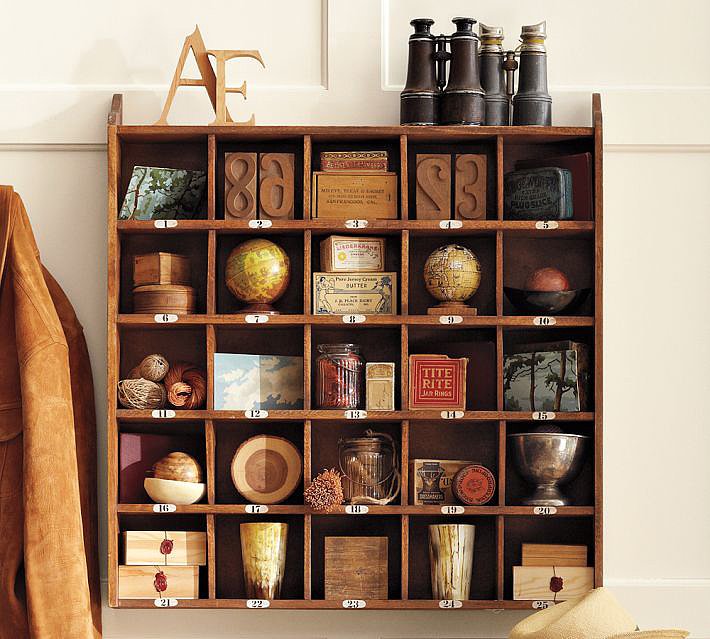 You can always organize your souvenirs in a cute cubby organizer [9] ($149).
Memory Box
This is yet another neat way of storing away your souvenirs. Use wooden boxes and stencil in the names of the cities, then paint them in different colors that would display well in your bookcase.
Not only are these boxes pretty, but they'll also keep your souvenirs organized, which means you'll be able to relive a particular trip's memories with ease when you take out a box to explore its contents.
Source: Martha Stewart [10]
Vintage Postcard Travel Journal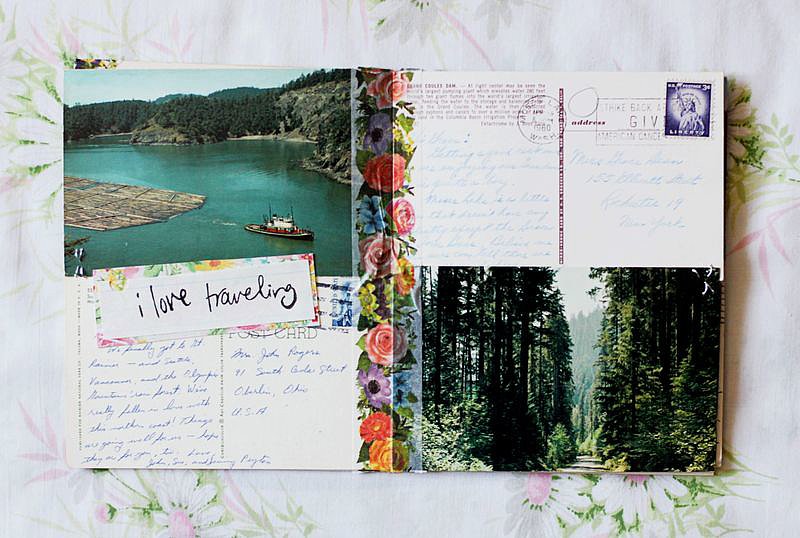 Make your own travel journal from postcards of the places you've visited. Then add in quotes and stories on the postcards related to the trip.
Source: A Beautiful Mess [11]
Scrapbook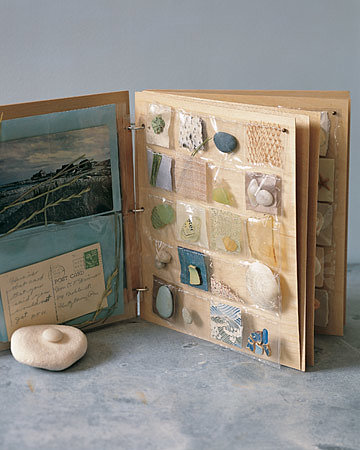 Create or buy a scrapbook to hold your memories and souvenirs. But be sure to add pages with tiny clear pockets for you to insert small memorabilia from your trips.
Source: Martha Stewart [12]
Stick It on the Walls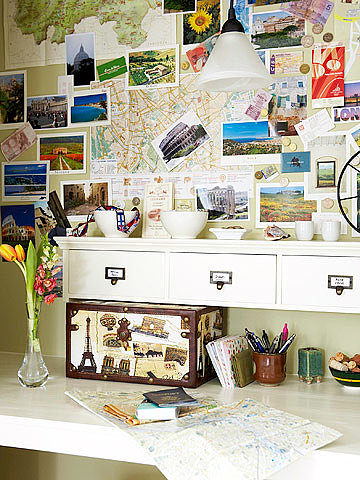 You can always artfully arrange the souvenirs on your wall above your desk.
Source: Better Homes and Gardens [13]
DIY Paperweights
Decoupage maps, brochures, postcards, pictures, and more, and turn them into paperweights. Here's how to turn paper memorabilia into magnets [14], canvas prints [15], and tile coasters [16].
Source: Hither and Thither [17]
Drawers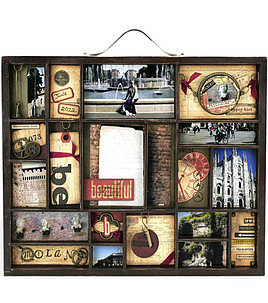 Take old drawers [18], insert souvenirs, and hang them as wall art.
Coffee Tables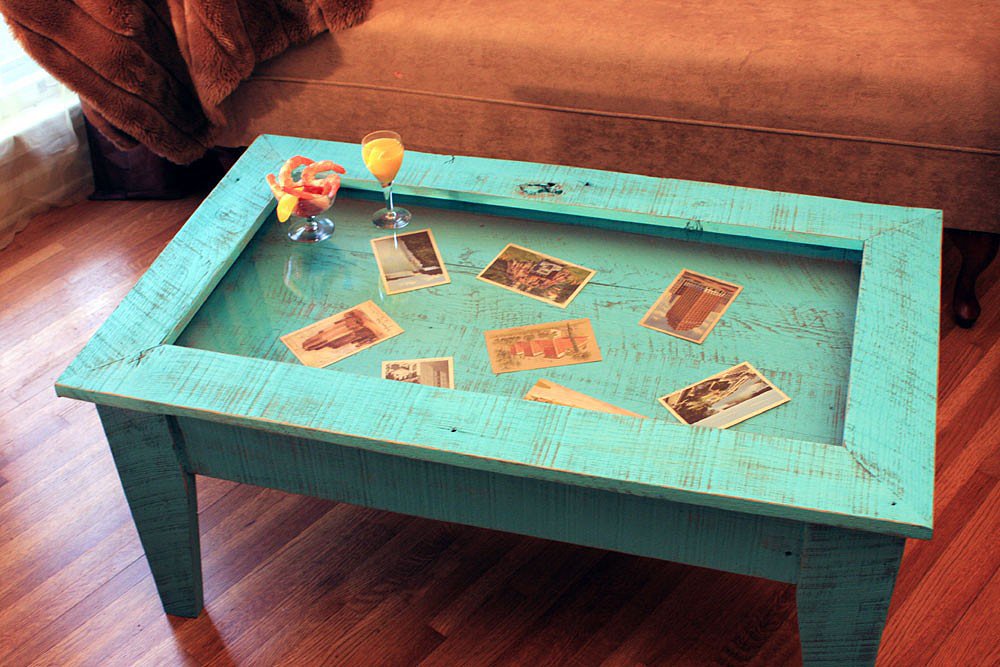 Get a coffee table with a glass tabletop and a hollowed center so you can proudly display your globe-trotting knickknacks in your living room. Finding one with cubbies can make it easier for you to organize and arrange your tchotchkes.
Source: Etsy user natureinspiredcrafts [19]
Ring Bound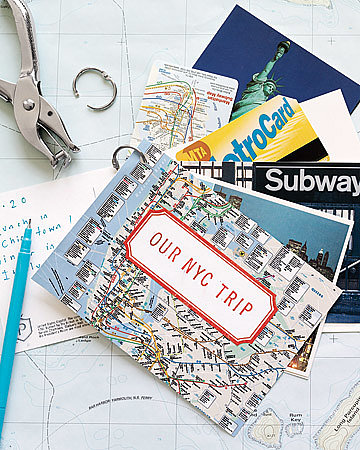 Hole-punch the keepsakes you pick up on your trip and bind them together with a loose-leaf ring.
Source: Martha Stewart [20]
Envelope Journal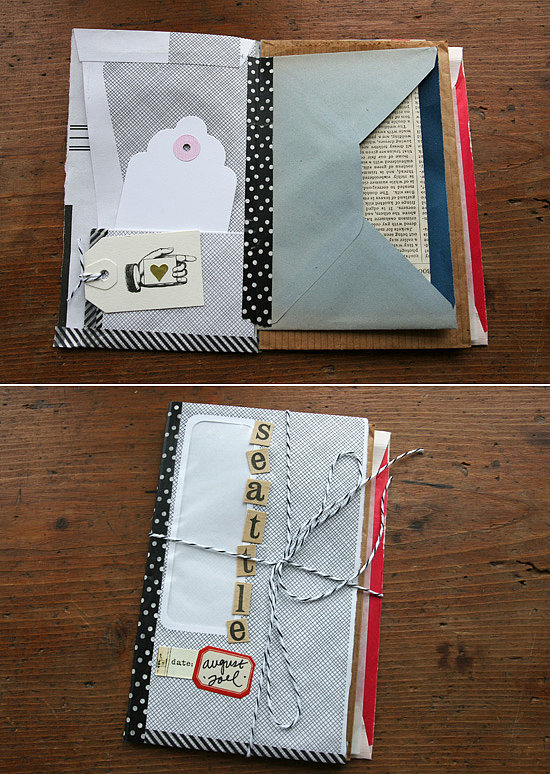 Create a journal pieced together with vintage envelopes. The envelopes are not only pretty, but also make easy storage for your souvenirs.
Source: besottment [21]
Collection of Stones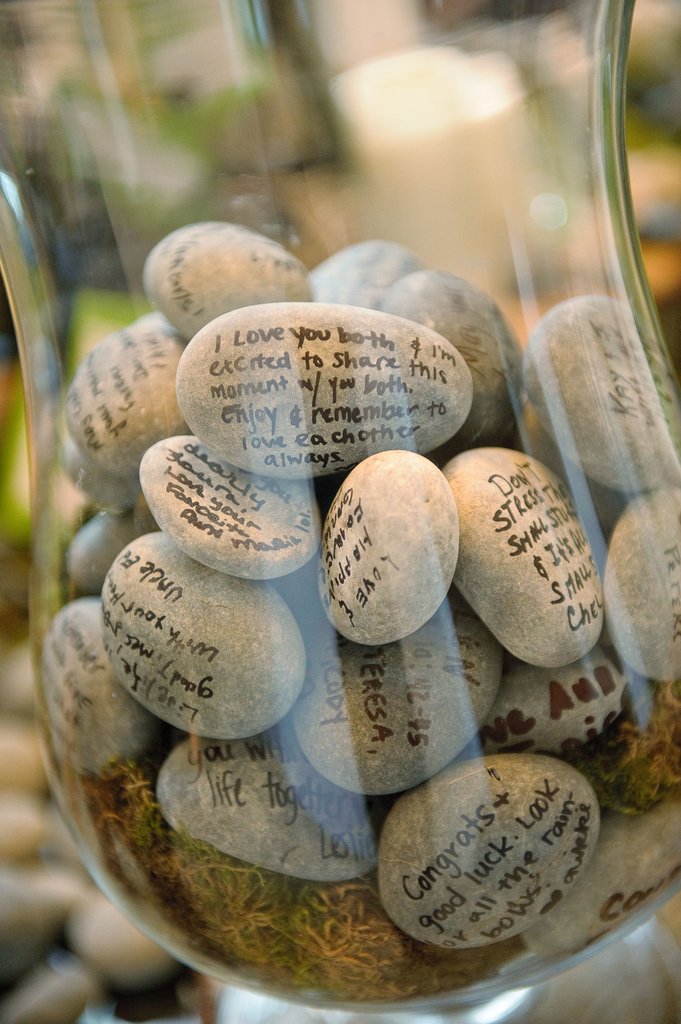 This stone collection in a jar was used as a unique wedding [22] guest book. Guests would write their well-wishes for the wedded couple on a smooth stone, then place them in the glass vase.
But this idea could easily be used to memorialize your trips as well. Take a stone from every city you visit and write your favorite memory or quote from the trip as well as the dates. Plunk them in a jar and watch your collection grow.
Source: Luminaire Foto [23]
Glass Ornament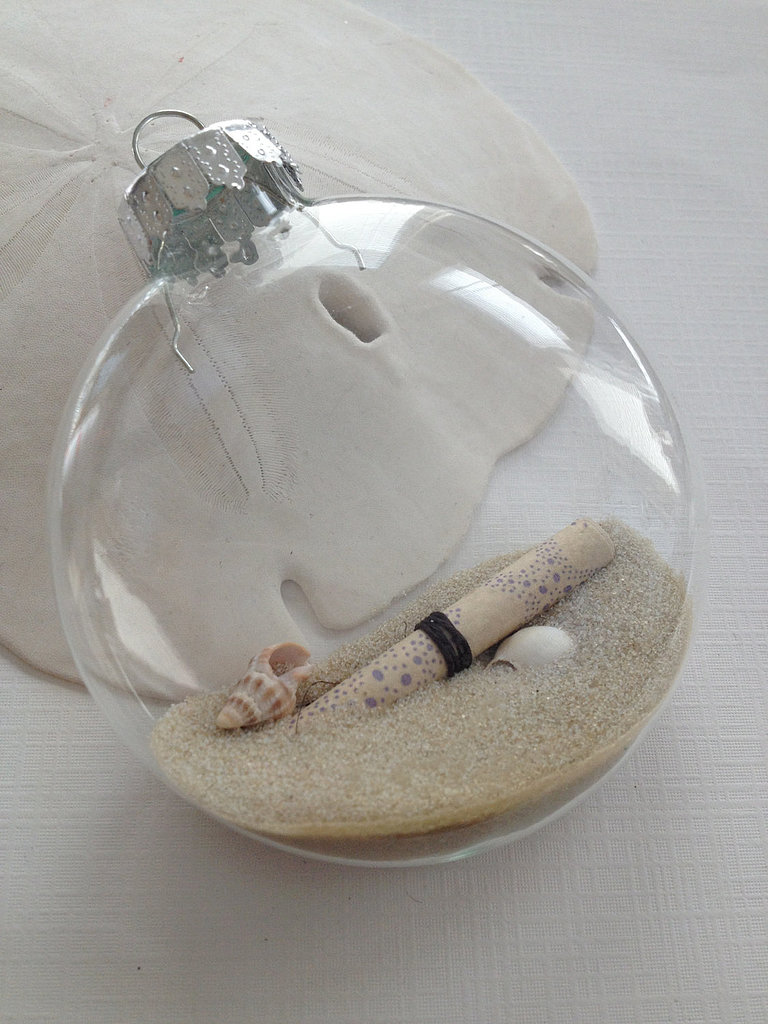 Get a glass or plastic ornament and insert souvenirs. Try to get a larger size to fit your mementos. Each ornament can represent a city you've visited.
This is a great idea because you'll definitely be taking them out to look at once a year, and Christmas is the perfect time to relive memories.
Source: Etsy user SolEMarDesigns [24]
Display Plates
For a vintage flair, use old plates to show off your travel baubles.
Source: Country Living [25]
Teacups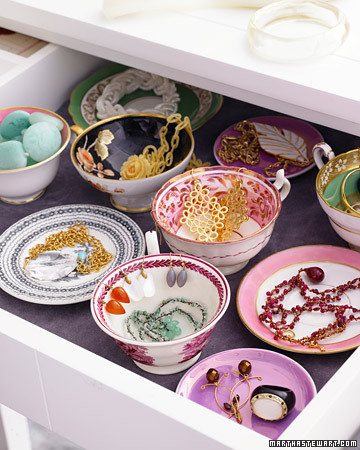 Get creative by using vintage teacups to hold your precious travel mementos.
Source: Martha Stewart [26]