Free Things You Shouldn't Have to Pay For
9 Things You Need to Stop Paying For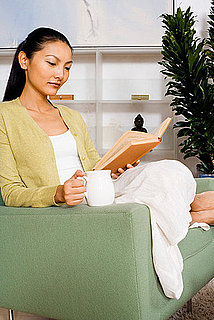 We live in a consumer nation, where it has long been the case that many of us are encouraged to spend and to pay it off with money we don't have, which then racks up our debt. This mentality has shifted little during the recession; people are gradually spending less and saving more. However, there are still a lot of things we're paying for that we don't need. Here are nine things you should be getting for free:
Read on for more items we shouldn't pay for.
Museum tickets: Don't pay for admission to the museums. Most museums offer free entry at least once a month. To find out which museums offer this freebie, you can search around the web by typing in the name of the city or museum and the keywords "free admission." Or you can check out SavvyCities, select the city you live in, then click the "attractions" tab and the "museum free days" option a listing of museums that offer free admission.
Water: Don't buy bottled water and opt for tap water instead. If you don't like the taste of it, perhaps invest your money in an affordable water filter. Check out this Brita water filter pitcher ($10).
Cell phones: If you sign up for a phone plan, cell providers will provide you with a free phone (usually the case for two-year phone plans) or a big discount.
WSJ and Times online subscription: You probably notice that you're only allowed to read up to 20 free articles on the New York Times website and you're blocked from viewing certain articles on the Wall Street Journal if you're not a subscriber. There are many ways to get around that. First, if you visit the Times story through Twitter and Facebook links, you can read them for free. If you search for the title of the WSJ story on Google and click on the link that shows up in the results, you'll get to view it for free without paying for a subscription.
International phone calls: Don't pay for international phone calls when you can call your overseas pals for free. You can call them over a Skype app that can be installed on your computer, iPhone, or Android. However, the other person has to have Skype installed as well for you to talk to them without getting charged.
Can you think of any more items that we shouldn't be paying for?