Female Trailblazers of 2013
2013: A Year of Female Firsts
Female empowerment has been more important than ever in the workplace this year. DailyWorth shares 10 inspirational women who have made a name for themselves in often male-dominated industries.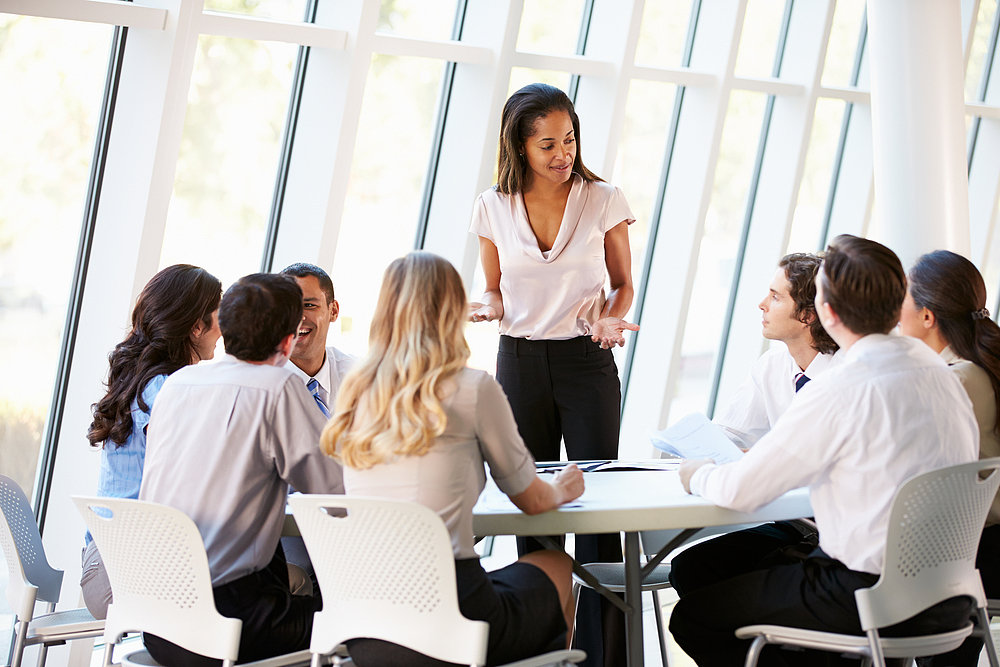 Trailblazers in Male-Dominated Industries
Californian Nancy Pelosi did it in 2007 when she took the gavel from Speaker of the House Dennis Hastert's hands. Sandra Day O'Connor did it more than three decades ago when she put on her black robe and took a seat on the Supreme Court. And in 1999, Carly Fiorina did it when she took the helm of Fortune 20 company Hewlett-Packard.
RELATED: The Secrets of My Success
This year, an ambassador, a conductor, and three women from the Marines, among others, have joined their ranks, shattering the glass ceilings in their respective industries and institutions. What's particularly notable about these trailblazing women is that they've not only achieved professional success, but they've done so in fields that men still dominate — overwhelmingly. Thanks to women like them, that may not be the case much longer.
Caroline Kennedy, US Ambassador to Japan
Caroline Kennedy could easily have stayed in the shadows, continuing to write articles, edit books, and serve on foundations and nonprofit boards. But instead, the only surviving child of President John F. Kennedy is boldly going to where no woman has gone before — to Japan, as the US ambassador.
Her appointment will certainly bring attention to Japan, a key focal point of the Obama administration as the president seeks to firm up ties with the Pacific Rim nation. Kennedy has a close relationship with the president — a fact that might bring newfound respect for women in a country where they've traditionally been restricted.
Kennedy also carries an important legacy with her: JFK wanted to be the first president to visit the Land of the Rising Sun, a fact that still carries weight among the older Japanese crowd. A Harvard-educated attorney who also studied Japanese art and spent her honeymoon in Japan, Kennedy was greeted warmly by the Japanese public when she assumed her new post a few days shy of the 50th anniversary of her father's assassination in Dallas, TX.
Janet Yellen, Economist and Chair-Elect, Federal Reserve
When Janet Yellen is sworn in to be the chair of the Federal Reserve, she'll end the all-male streak of chairs in the ultimate old boys club — the country's central bank. Not only does the Fed regulate banking in the United States, but also our monetary policy and, to a large extent, the world's.
At her confirmation hearings in November, Yellen won the support of senators by pledging to keep a firm hand on the big bank practices that led to the economic crisis of 2009 and to implement regulations designed to prevent further shenanigans. Assuming the full Senate approves her confirmation, as it's expected to, she'll replace Ben Bernanke and begin her term on Feb. 1, 2014. When she does, she'll be faced immediately with tough, and likely reputation-making (or crushing), decisions about how long the Fed can prop up the nation's fragile recovery without upsetting the markets.
Read on for more.
Julia A. Pierson, Director, US Secret Service
When the agency charged with protecting the president, vice president, and their families was reeling from a prostitution scandal, President Barack Obama handpicked a female agent to lead the male-dominated agency, the first in the agency's 148-year history. Pierson's immediate charge? Bring credibility and accountability back to the perceived straight-laced agency suffering from ridicule and the dismissal of agents on the president's detail.
Pierson, a former cop from Orlando, FL, who worked a regular beat, joined the service some 30 years ago and has come up through the ranks. This presidential appointment heralded a rare thing: enthusiasm from the inside. Agents on the vice presidential detail, for one, are reportedly thrilled Pierson became their boss. The power the position carries is heady. As the president remarked at Pierson's swearing-in ceremony on March 27, Pierson "now probably has more control over our lives than anyone else, except for our spouses."
Rev. Elizabeth A. Eaton, Presiding Bishop, Evangelical Lutheran Church in America (ELCA)
Though the Lutherans in America ordain women to be clergy, and 23 percent of their priests are women, they have never elected one to be their bishop — until now. In September, the election of Rev. Elizabeth Eaton to head the ELCA, the largest governing body of American Lutherans, took many by surprise. The ELCA had recently lost some 600,000 of their more conservative members when they decided to allow openly gay clergy. Even though the ELCA remains four million-plus members strong and the seventh largest church in the United States, many believed the Lutherans weren't ready for this milestone.
But Eaton, 58, came from the Ohio Synod, where the decision to allow gay clergy divided many in her congregations, and recognizes the precariousness of abrupt social shifts. Newly consecrated, Eaton preaches a message of humility and inclusiveness as she begins her job as the Lutherans' president and CEO.
Eaton joins another female first, Episcopal Presiding Bishop Katharine Jefferts Schori, who, in 2006, became the first woman to lead a church in the worldwide Anglican Communion — the Episcopal Church of the United States, another tradition that also arose from a break with the Catholic church in the 16th century.
Marin Alsop, Music Director, Baltimore Symphony Orchestra, São Paulo Symphony Orchestra
Only one major orchestra in the United States has a female conductor. In 2007, Marin Alsop, a New York native, took up her baton in Baltimore, MD, and has been earning praise from critics, respect from musicians, and affection from audiences ever since. Last year, she also took on another famous orchestra — this one in a separate hemisphere — in the Brazilian megalopolis of São Paolo.
In September, the 56-year-old broke another all-male string: she made history by becoming the first female to conduct The Last Night of the BBC Proms at London's grandiose Royal Albert Hall. The famous concert caps a season of music and events and is considered the largest classical music festival in the world. It's seen by 6,000 music fans, who vie for the hall's sought-after tickets, and is broadcast by television and radio to some 40 million worldwide.
The hall was draped with pink balloons and streamers, noting the huge first in the festival's 119-season history. In the traditional last night speech given by the conductor, Alsop focused on up-and-coming females who might aspire to her position. "I want to say to the young women out there, and as I say to all young people out there, believe in yourselves, follow your passion, and never give up because you will create a future filled with possibility."
Pfcs. Katie Gorz, Julia Carroll, and Christina Fuentes Montenegro, Marine Corps Infantry Training Graduates
In November, three female marines passed the Marine Corps' combat-training course, the grueling test of physical and mental strength previously only offered to men. The test, opened to women for the first time this Fall, includes live ammunition exercises, sleeping outside in fighting positions, and completing a grueling 12-and-a-half-mile hike while weighed down with a 90-pound combat load in less than five hours.
Their milestone is part of a test to help determine which ground combat jobs will be open to women by 2016. Allowing women into the course was the Marine Corps' response to a historic decision made by the Defense Department earlier this year to repeal the 1994 Direct Combat Exclusion Rule. Some see the move as a step toward equal rights in the military; others think it could weaken military combat units.
Of the 12 women who entered, three completed the program along with 221 men. Throughout the course, their identity was kept secret to protect their privacy. Then Harlee "Rambo" Bradford (a woman who was injured during training but is expected to complete the program soon) posted their smiling faces online — and the news went viral.
Mary Barra, CEO, General Motors
In mid-December, General Motors announced the retirement of Dan Akerson, the man responsible for achieving record profits, championing significant quality improvements, and leading the 2010 IPO. But it wasn't Akerson's many accomplishments that garnered so much attention, but rather his successor: Mary Barra, GM's executive vice president, global product development, purchasing, and supply chain, who will become the first female CEO of GM in January (and the first to run a major automaker).
But Barra, 51, is anything but green. She's been a GM employee for 33 years, starting at General Motors Institute (now Kettering University) as a teenager and working her way up through manufacturing, engineering, human resources, and other management positions, and her father worked for 39 years for Pontiac as a diemaker. Talk about making your dad (and you know, women everywhere) proud.
Inga Beale, CEO, Lloyd's of London
Come January, a woman will be at the helm of Lloyd's of London for the first time in its 325-year history. On Dec. 16, the world's biggest insurance market announced that Inga Beale, 50, will replace Richard Ward as CEO.
Not only is Beale's appointment monumental for Lloyd's, but for London, where 80 percent of financial services workers are male, according to a diversity report from recruiting firm Astbury Marsden. Beale joins the ranks of other high-profile women appointed to leadership roles in London this year, including Fiona Woolf, the second-ever female Lord Mayor of London, and Charlotte Hogg, the Bank of England's first chief operating officer.
Beale, whose 30 years of industry experience includes executive posts at Canopius Group, Zurich Insurance Company, and Converium Ltd., says her focus at Lloyd's will be "to deliver a strategy for profitable and sustainable growth."
— Carol Kaufmann
Check out these smart tips from DailyWorth:
How to Be Liked and Respected When You're the Boss
The Right Way to Ask For a Raise