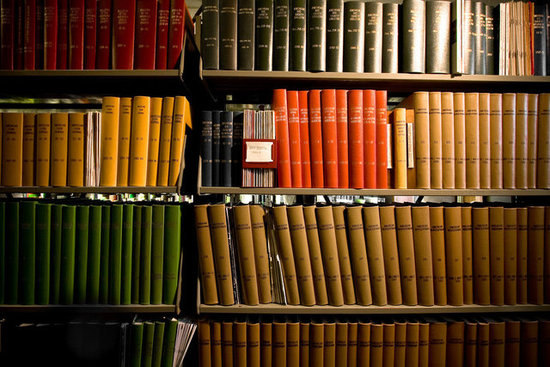 I recently went on a neat tour given by my local librarian at the
San Francisco public library
and realized that there was so much more to a library than borrowing books.
Here are some compelling reasons why you should continue to visit your local library:
Free books. Of course, the main appeal of every library is the books. You won't need to spend a cent on books when you borrow from the library. And if you can't find a book you want in your local branch, you can put in a request for a book that's available in other branches to be sent to a library near you.
Job search help. If you're looking for a job, the library is the place to be. Not only will job searching at the library get you in the right mindset to look for a job because of its quiet, office-like atmosphere, but also, the library often provides free services to help job seekers. For example, my local library provides résumé and LinkedIn workshops and free access to online programs that help you prep for your interview.
Access to newspapers and magazines. Read the newspaper and magazines for free without having to deal with the hassle of annoying pay walls. Don't waste money and space by buying newspapers and magazines to store at home when you can read them for free at the library.
Relive your teen days. If you're feeling nostalgic, you can relive your teen days with copies of magazines you used to read during your younger years. Many libraries bound periodicals, and, in fact, mine has periodicals running back to the 19th century! The library is definitely a great resource when you're trying to look for discontinued magazines.
DVDs, CDs, and more. Forget Netflix. Borrow DVDs, videos, CDs, and more at your local library. Mine even lends out vinyl records. Check with the librarian to see what is available.
Borrow ebooks. Buying books from Amazon can start hurting your wallet if you do it too much. If ebooks are your favored way of reading, you can borrow ebooks for free from most libraries. Some even lend out ereaders, too!
Free sheet music. If you're learning an instrument, pick up sheet music at your library so that you don't have to buy any. Or scan the sheets at the library so you can keep permanent copies of the scores.